Krav Maga Empowers You With The Tools You Need To Stay Safe
When it comes to protecting yourself and your loved ones, you don't want to leave anything up to chance. That's why Krav Maga uses the most efficient and effective techniques to provide high-quality self-defense training to individuals of any age or fitness level -- what we teach at Ares Athletic Club is simple, instinctual, and designed to work seamlessly in a real-world confrontation. Join us in Manahawkin and see for yourself how Krav Maga can help you live fearlessly!
Just fill out the short form below to learn more.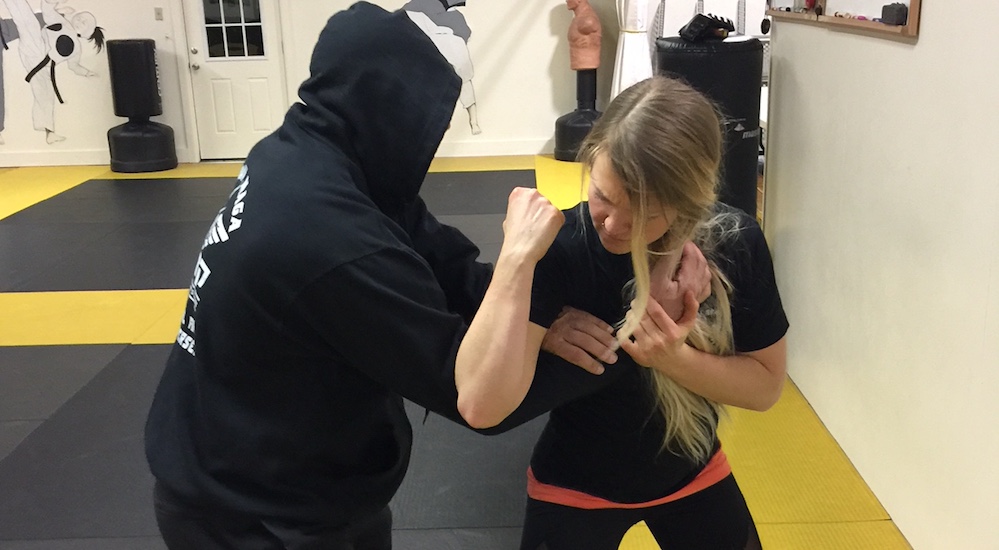 What Makes Krav Maga Different?
Krav Maga is designed to keep self-defense simple. It teaches quick, instinctive reactions to real-world threats -- there's no competition-style or sports-based element to it. It's intended to work on the street, where there are no such thing as rules and a split-second decision can mean the difference between life and death.
At Ares Athletic Club, our certified Krav Maga instructors can help you learn awareness strategies, neutralize attackers, and escape dangerous situations unharmed. Whether you're here in Manahawkin or traveling abroad, safety should always be a priority. Don't leave yours up to chance.
Krav Maga teaches:
An effective, easy-to-learn self-defense system
Awareness strategies to identify threats before they strike
Basic combatives, how to disarm an attacker, and grappling
How to live fearlessly here in Manahawkin or elsewhere!
By training in Krav Maga, you'll build complete confidence in yourself and know that you have the ability to defend yourself and your loved ones. Join us at Ares Athletic Club and learn reality-based self-defense in a supportive, encouraging environment!
Try Krav Maga Classes in Manahawkin Today!
Whether you're hoping to get functional self-defense skills or release some of the stress from a long day at the office, Krav Maga is an excellent resource for combining fitness with genuine self-defense skills. Ares Athletic Club is committed to providing a supportive and safe environment where you can train with confidence, so don't risk your life and the lives of your family members by being unprepared!
Just fill out the short form below to start learning self-defense today!